We all know that Stevie had a great sense of humor and an enormous stage pressense but it still seems odd, at first that some folk singer like Steve Goodman would team up with Jethro Burns.

Jehtro Burns was the second name in a country comedy duo named "Homer and Jethro" There is no doubt that Jethro will live on in country music history for his works with Homer and Jethro but how does this popularity transcend to the world of Steve Goodman's contemprary folk music?

the answer comes from none other than Steve Goodman himself.
In the world of music this man is in a class by himself. You can't name the top five mandolin players in the world without mentioning Jethro Burns
There is no doubt that Stevie had a weakness for early country music, particularly "String" music. and unlike the vast record buying public, Stevie knew more about Jethro's musical abilities. This is why, for the most part, whereever you hear Mandolin music on Goodman's albums, you are most likely hearing the works of Jethro Burns. A great example is the Mandolin work in The Ballad of Carl Martin and Take Me Out To The Ball Game.
---
---
---
Homer and Jethro -- Where It All Began

Homer: Born; Henry D. Haynes, July 27, 1918 in Knoxville Tenn. Died August 7, 1971

Jethro: Born; Kenneth C. Burns, March 10, 1923

Besides being a touring comedy team they were noted as seasoned Nashville session musicians. In other words they played on a lot of albums backing up various famous musicians. They were not always credited on the records, and they were paid a set fee for their work. They had their first break as teenagers playing on the Renfro Valley Barn Dance. A locally produced radio show in Tennessee (USA). This lasted until around 1938.

When World War II began the budding stars split up. Homer served in European theater of Operation and as Jethro put it "He was the unsung hero of the Pacific. They wouldn't let me sing!)

After the war the two regrouped and took jobs with Spike Jones. (Sorry I'm not ready to go into yet another level of music History, so there is no link to Spike Jones at this time). They toured briefly but then got a gig as regulars on the Chicago National Barn Dance as well as regular spots on Don McNeil's Breakfast Club. Both radio programs were based in Chicago. Homer & Jethro were to settle in Chicago and remain even after becoming a national success. As of this time Steve Goodman was not even born yet! They recorded a record or two on the King label circa 1946-48 and then Were Signed by Steve Sholes to RCA in 1948.

Their routine had always been deadpan parodies of popular songs. (sort of a precursor to Weird Al Yankovich) However, they were both first rate musicians and this is why their parodies songs were always popular. They had a number 2 country hit with How Much Is That Hound Dog In The Winder and number 14 with the Parody, Battle of Kookamonga (take off of Horton's Classic Battle of New Orleans)

Other songs such as Don't Let The stars Get In Your Eyes and Ballad Of Davy Crewcut failed to reach the charts but were Juke Box favorites. (sort of like Jimmy Buffett Songs.)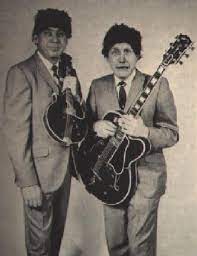 Hank William Sr. Gave high praise to Homer & Jethro when the duo decided to do a parody of Jambalaya (Jam Bowl Liars) He gave them permission to do parodies of any of his songs and said "A singer hasn't really made it until Homer & Jethro wrecks one of his songs"
They appeared many times on the late night talk show circuit. and were also spokespersons for Kellogg's corn Flakes.
Among famous quotes:
When Johnny Carson asked Homer "Why do you chew chewing gum?"

Homer replied "What the hell else you gonna do with it?"

When nominated for the Country Music Hall Of Fame in 1985, Jethro was asked what he thought Homer would have said.

Jethro speculated: "It's about time...It could happen to nicer people. We deserve it."
---
Jehtro And The String Bands
(Coming Soon)
---
---
Jethro and Jazz Mandolin
(Coming Soon)
---
---
Steve & Jethro
Jethro toured for approximately eleven years with Steve Goodman and played at the memorial concert for Goodman.
Apart from this He also was his cheif mandolin player throughout much of Steve's studio career. The two met up partly because of geography. Both of them were living in Evanston, Illinois, in the early Seventies. Jethro was playing jazz at the time and Steve would often go listen to him play.
There are some numerous anecdotes that need to be told. This is one of them.
---
From a 1983 interview with Jethro Burns

Of all the things I've done in show business (35 albums and 300 singles as part of the a 39 year gig as half of Homer & Jethro) the assoication with Steve Goodman is dearest thing to me. Once we were in New York for a record session and I taught Steve "Is It True What They Say About Dixie". He had a knack for learning stuff light lightning and he picked that song up in an hour

We went to the studio and we played it over and over for three hours, like forty or fifty takes. I finally shut my eyes, out my hands in my pocket and said 'I Quit'. Then I see Al Bunetta and Steve breaking up so I ask whats going on. Goodman says "We got the take an hour ago. We just wanted to see how many different you could play the song".
---
(also more to come)
---
Partial Discography of Homer & Jethro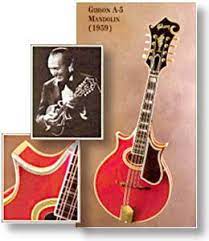 Oooh! That's Corny (1963)
Musical Madness (1956)
Barefoot Ballads (1958)
The Worst of Homer & Jethro (1958)
Songs My Mother Never sang (1961)
Songs For The 'Out' Crowd (1967)
Nothing Like an Old Hippie (1968)
---
Obituary for Jehtro Burns which appeared in the Chicago Sun Times